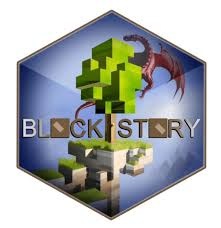 It is advisable to visit the Russian-language wiki because there is more information and activity: https://block-story.fandom.com/ru/wiki/Block_Story_вики
Welcome to Block Story Wiki!! This is a wiki that anyone can edit!
Block Story is a game made by Mind Blocks. Block Story Wiki is a fan made website with no association with Mind Blocks.
---
Block Story is a role-playing, character building video game created by Mind Blocks. It has a main quest line and unending daily quest givers. It includes helpful and hurtful creatures. Some helpful creatures give you quests and reward you for completing them. You can also build anything you can imagine! Endless worlds and numerous biomes will keep you exploring for hours!
!!!Please Note!!!
This Wiki is under construction, and far from complete! You can help us grow by adding new pages about the game, editing information to another page, or even by simply checking the wiki out every once in a while!
Mind Blocks is currently working on the latest (and biggest) update yet - Block Story V.13! They say that it will be released "sometime". This wiki will need significant updating when that happens so any and all help will appreciated.
---
This wikia uses adapted versions of the InfoBox scripts from: http://runescape.wikia.com/
This wikia's logo was designed and contributed by Juan107 aka Bone_ly!|}
Community content is available under
CC-BY-SA
unless otherwise noted.