The Stonehenge
Edit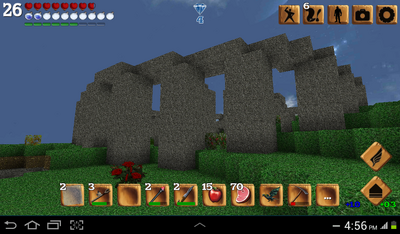 Yes,it does exist in the game,maybe...you too will stumble upon this historical piece of wonder yourself! It is awesome indeed but theres no need to exaggerate about its existence! It is found in the grasslands near the snowfields. If you really found one,just enjoy being there,add some decorations or demolish it. Its up to you once you discovered the stonehenge. You can even claim it as your home!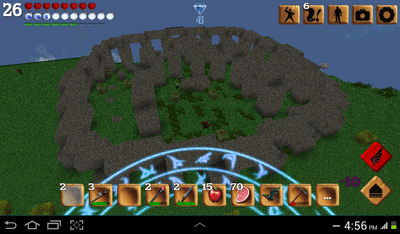 Materials
Edit
It is made out of stone and its surroundings have grass,flowers and nothing much really...
The perfect time to explore
Edit
It is advisable that you stay anywhere that is safe from monsters at night. You shall wait patiently until the sun rises before you explore this place for hunting animals and collecting flowers or just be a tourist.
Maple Kitsune (talk) 02:54, January 1, 2016 (UTC)Maple KitsuneMaple Kitsune (talk) 02:54, January 1, 2016 (UTC)