Wizard is a Strongest NPC and Neutral Mob from Block Story Killed Spiders give Pet Dragon and Paula Quest Defeat Dragon Lord
Ted speaks this Old Crazy Wizard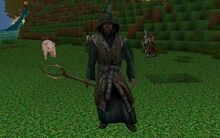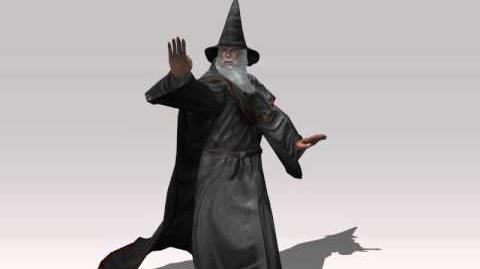 Never Attacking Wizard for Dark Magic he's Heals!!!
Was Added in 10.0 Update in Old Version he's no
Appearance
Edit
Wizard on View with 50-70 year old on Attack uses Magic uses Staff even Though Sword not attack Wears Hat
Bio and Quests
Edit
Wizard sees Player when walking 10 blocks look and Jump break block collect Bark Create Planks and Stick Collect Ore Create Torch and Crafting Table Collect Stones Make Sword Kill Spiders give dragon
Crafting Tools are Click Recipe Book Collect Spider Venom Ted speak collect Iron Ore Make Iron Tools and Items collect blocks Make City Ores Collect Items for Good Home
It's Unknown Wizard adding from Cubica at Future Updates or not
Can Attack Player same Hits
Originally Wizard with White Beard and Hair with 87 years old later changed 50 year old
Spoilers
Edit
Wizard is Dragon Lord who will betray you after you gave him all the Dragon Spawner. Him and the 3 Dragons will fight you at the same time.